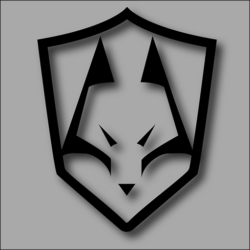 Email me: [email protected]
Originally from California, Ray Maestas joined military service in 1997 at the age of 17 as an enlisted military police officer. In 2003 he was accepted to the Army Criminal Investigation Command as a special agent tasked with Federal Investigations and executive protection for the Department of Defense and the Department of the Army. In 2006 he became a warrant officer and special agent-in-charge of federal investigations and executive protection.
Ray has been deployed 3 times. He conducted investigations into criminal terrorist activities by anti-coalition forces and foreign fighter personnel within the Iraqi Theater of Operations. He was awarded the Bronze Star for actions involving an ambush, requiring cover, suppression, and evacuation of his principal while under fire. He implemented risk management techniques for hundreds of fly away operations and thousands of motorcade operations without sustaining any injury to principal or team members.
As a special agent, Ray:
Managed hostage negotiations.
Examined, processed, and supervised crime scenes
Conducted raids and task force operations
Planed, organized, conducted, and supervised overt and covert investigations
Conducted personnel security vulnerability assessments for designated senior Army officials
Conducted and supervised technical surveys of Army elements and activities which analyzed and detected on-going crimes and recommended follow up actions
Obtained and executed arrest and search warrants
Collected, preserved, and evaluated physical evidence for scientific examination by crime laboratories and used such evidence in judicial proceedings
Represented the Army's interest in investigations conducted collaterally with the Department of Defense, Department of Justice, and other Federal, State, and local investigative agencies
As an executive protective service special agent, Ray:
Planned and executed procedures to protect the Secretary of Defense, Chairman and Vice Chairman of the Joint Chiefs of Staff and the Secretary of the Army which included instruction in methods of motorcade security
Conducted advanced operations and threat assessments, building and vehicle searches, emergency medical procedures, route reconnaissance and security in a manner which ensured safety against assassination, kidnapping, injury and/or embarrassment.
Provided oversight of security operations within the National Capital Region and worldwide.
Rays' training includes:
Military Police & Advanced Military Police training
Warrant Officer, Advanced Warrant Officer and Senior Staff training
Advanced Vehicle Dynamics training
Antiterrorism training
Internment and Resettlement training
Hostage Negotiations training
Post Bomb Blast Reconstruction training
Bloodstain Pattern Analysis training
Advanced Crime Scene Training
Civil Disturbance training
Protective Services training
Physical Security training
Sexual Assault training
Child Abuse Prevention and Investigative Techniques
Domestic Violence Intervention training
Trafficking in Persons training
Managing projects within Organizations and Supervisor Development Training
Risk Management training
Ray Maestas retired from Military Service in 2021. He is currently a Private Investigator, Security Officer, NRA & Range Master Instructor, Florida Notary Republic and Director of Operations for Lycan Security Solutions. Ray holds the current credentials: Florida Class "C", "D" and "G" certifications; H.R. 218 credentials; LEOSA credentials and retired Federal Law Enforcement credentials.
---